The finest blend of sustainable, biodegradable, vegan friendly eco-soy wax infused with a blend of premium fragrances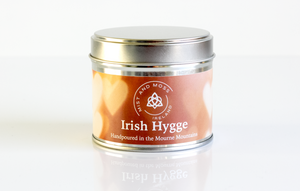 Sustainability
Our sustainable hand poured candles are formulated with vegan soy wax that's non-toxic, paraben-free, and never tested on animals.
We love our Refill service - we get to connect with our customers and we get to be eco-friendly. But we wanted to do more. Here's an insight to how we've committed our brand:
- We offer tin candles so that we can ship without plastic
- We buy from local producers to support local workers and reduce CO2 impact
- Absolutely everything we source and produce is vegan friendly and cruelty free
- We source and use domestically produced sustainable ecosoya wax
- We only use lead free cotton core wicks in our candles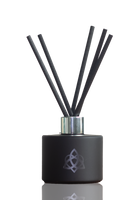 Beautiful Luxury Diffusers
This stylish scent diffuser is a subtle way to softly fragrance a room all day. Choose from a gloss white or matt black lovely round bottle with a polished silver-look collar, beautifully presented in a luxurious magnetic closing gift box.
Luxurious branded matt black and silver magnetic closing gift box with 100ml matt black with silver trim
diffuser bottle and 5 x thick black reed diffuser sticks.
Have a Look
Testimonials
How wonderful it is for me and my family in Scotland to have a unique little touch of Ireland burning brightly in our homes! These candles change atmospheres! They create a luxury feel, have a slow, beautiful, even burn and have a divine range of scents to be experienced! Professional online service, beautifully packaged and promptly received. Thank you! PS. I have found the Lemon scented candle to be ideal for lighting in the kitchen whilst cooking which very effectively masks unwanted, lingering cooking odours.

Marion E. Macleod
So glad we found mist and moss candles the products are amazing (we love the Irish Hygge) each candle has its own little story on the packaging, they really take you on a journey to the very heart of Ireland. The quality and fragrance is absolutely stunning, we would highly recommend

David Buckle
Really lovely candles, the scents are gorgeous and they're beautifully presented. They last ages too! Love them 😍

Lynette Owens
Wonderfull products with amazing scents unique to the Mourne. Excellent customer service. Will definitely be purchasing again.

Grainne Quinn
These candles are simply the best candles ever !!! Beautiful scents , burned so evenly , packaging gorgeous . Amazing product !!

Stephanie Quigley
Love the purity of these candles 💚💚💚

Geraldine Rogers
Limited Editions Once they're gone they're gone